We Extend the Experience of Medical Companies with International Reputation
Welcome! Thank you for accessing our webpage. Here, you can come across all necessary information to find out "Who are we?" What are we doing?" and the most important "For whom?"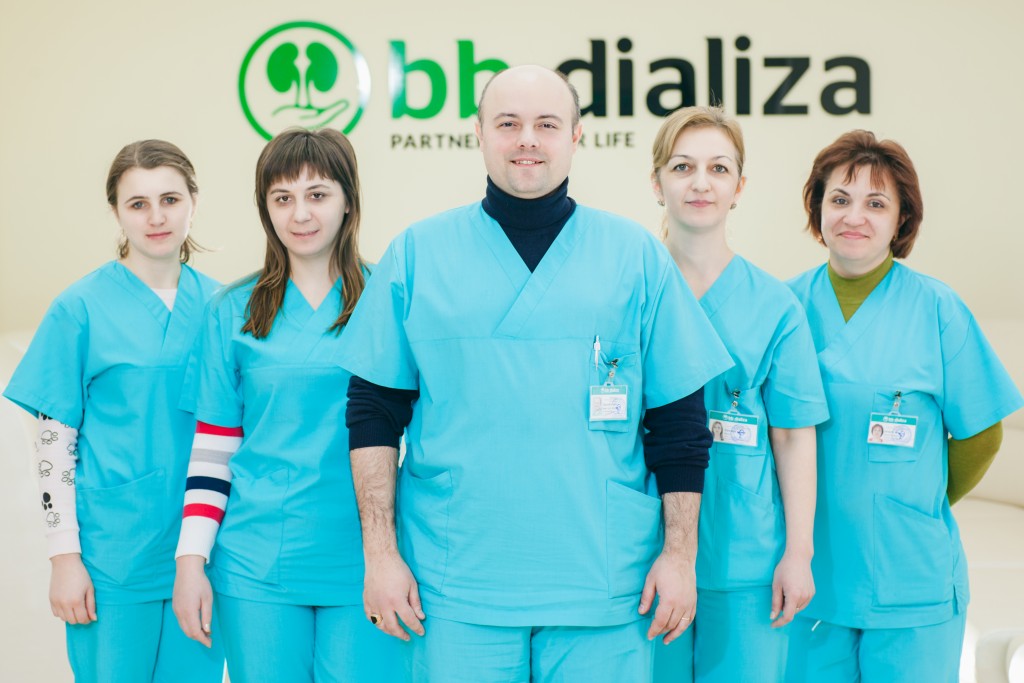 In view of implementation of a Public-Private Partnership that will reform the health care system in the area of dialysis, the project company BB-Dializa was set up.
Its creation, as part of German consortium  BB-Hämodialyse mbH was conditioned by the necessity to offer quality dialysis services in the Republic of Moldova by formation a network of excellence centers which would meet the European requirements.
BB-Dializa has a number of purposes, well outlined and aligned to the development priorities of the health system of the Republic of Moldova, namely:  provision of dialysis services on European standards, modernization of dialysis service infrastructure and medical technologies, rehabilitation of dialysis centers and opening of new centers, ensuring fair access to everybody who previously remained outside the system.  By implementing sustainable and efficient actions, the project manages to facilitate matching of demand and offer on the dialysis services market.
As private partner with proactive orientation to the needs of patients, the company invests in professional upgrading of medical staff, which is trained in conformity with European norms, forms of an open and cooperative environment thus facilitating the relation with patients and ensuring quality services.
Offering access to citizens of the country, the company brings in "know-how" into the system, implementing "holiday" dialysis services for foreign citizens.
For more information, please, access the link: Holiday Dialysis
The project became an important vehicle for coordination and cooperation between the institutions of the state providing medical services.
Together with the Ministry of Health, the companies with international reputation providing medical services, from which we take over the experience and professional medical staff – we formed a partnership directed to the improvement of our patients' quality of life.
The slogan of the company BB-Dializa is: Partnership for Life.